Aspects of the best trading business



Easy + Powerful = Valuable
Fully functional inventory
Dedicated operational methodology
​Odoo for your Trading Business
Odoo a modernized business management solution will be your apt choice for the effective functioning of your trading business. Equipped with advanced operational functionalities Odoo puts forward your business operational satisfaction and easiness.
The exceptional operational features of Odoo which are suitable to run a Trading business make it the best solution.





The omnichannel solution by AGT enables you to have a 360-degree view and efficient operations in eCommerce.
By centralizing and automating our processes, we provide a simple and straightforward solution to both our customers and their virtual stores, which handle eCommerce orders in a decentralized manner.
​
The warehouse management of the future
What does it take to operate and plan a warehouse? In addition to well-trained warehouse staff, warehouse equipment or transport vehicles, a reliable and intelligent ERP system is of the highest priority for a successful warehouse management. This is exactly what AGT has implemented.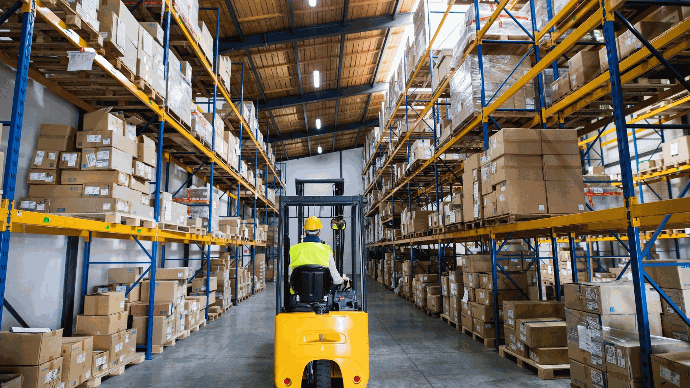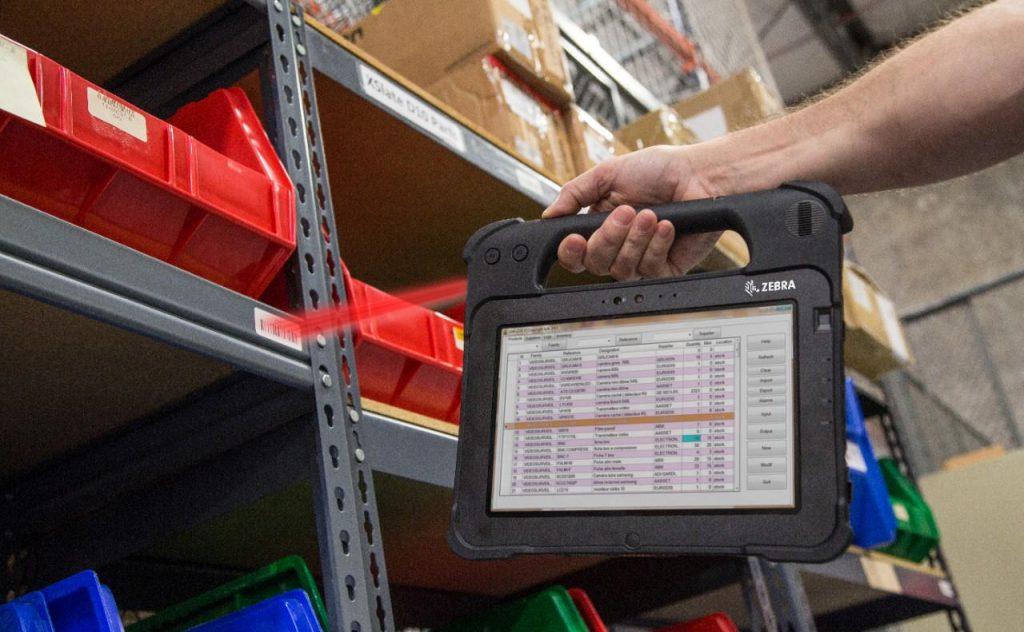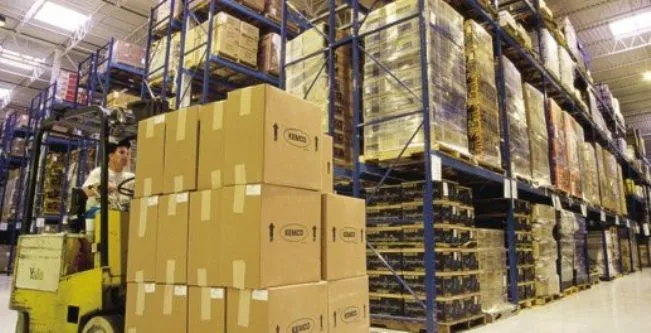 Hassle-free Sales operations
Run your sales operations to function with easiness and with dedicated operation management and controlling tools
| | |
| --- | --- |
| Draft Sales quotations | Well-structured Quotation templates |
| Sales order via email to customer | Send out Proforma Invoices |
| Define custom payment methodologies | Discounts and Coupons programs |
| Complete Sales team Management | Automated Sales Warnings |
| Ability to lock orders | Integrate numerous Shipping connectors |
| Manage E-commerce and retail sales | |
Product Procurement management
Manage the purchase operations based on your trading firm requirement from multiple sources at the same time
| | |
| --- | --- |
| Draft & send out Purchase quotation | Send out Request for quotations(RFQ) |
| Manage Multiple vendors | Customizable Purchase agreements |
| Call for tenders & blanket orders | Create your own Product procurement rules |
| Capability to run Drop-Shipping operations | Approval and request management |
Enhance your Customer Relationship Management
Bring in more and more customers to your business by pursuing each lead and opportunity of business through the help of the dedicated Odoo customer relationship management model.
| | |
| --- | --- |
| Lead mining to obtain information on leads | Lead enrichment get lead details online |
| Generate leads from emails | Leads from website visitors |
| Lead follow up activities | Dedicated pipeline operation |
| Direct integration with sales module | Reporting on leads, pipeline, and activities |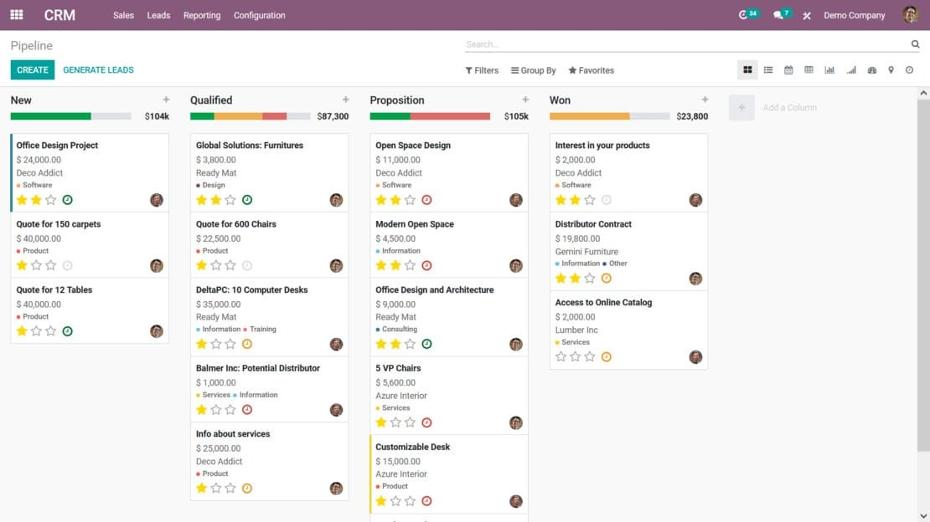 Complete Warehouse Management
A dedicated inventory module of the Odoo will support the warehouse operations of the company from the aspect of product movement in and till it has been delivered to the customers.
| | |
| --- | --- |
| Coordinate Multiple warehouses | Well structured Storage locations |
| Batch picking to ease product picking | Product packages |
| Barcode scanner for easy product moves | Email and SMS confirmation |
| Integrate multiple Shipping connectors | Product tracking and traceability with serial numbers |
| Processing lead time | Define Landed cost on products |
| Product movement routes and rules | Run Cross-docking operations |
Barcodes,
out-of-the-box
Whether you use lots, serial numbers or unidentified products, you can use barcodes to speed up operations at every step:
Reception control

Picking

Packing

Work orders

...and more!
User-Centered
The business software Odoo is designed for users. It is flexible, easy to use, updated annually, and has the best value for money.

All-in-One
Odoo connects and integrates all business processes on a single, modular solution. Without requiring complex integrations and interfaces.

Open Source
The Odoo community has over 1500 active members. In addition to 80 main modules, 40,000+ apps from the community expand the range of features of Odoo.

Future-oriented
Odoo has 7 million users and releases a new version every year. The ERP business software is the most installed open-source solution worldwide.